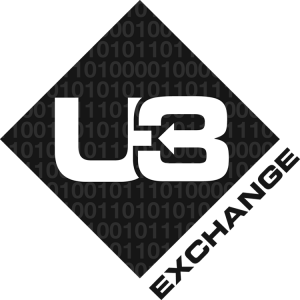 U3Exchange™ – Software to enable enterprise integrations
A proven solution for integrating Financial Accounting Systems with 3rd-Party Software Solutions.
Integrate with electronic invoicing and purchasing systems.
Synchronize AFE, Cost Center, and payment data between systems.
Automate the conversion of invoice data formats and the cleanup of processing queues.
Real-time reporting of invoice errors (dependent on Accounting System).
Automated daily status reports.
On-premises and Hosted Software-as-a-Service options available.
The modular design allows you to customization a solution that fits your needs.
Watch U3Exchange in action!
Want to see what we can do for your company?
Supported Integrations Include…
Invoicing Module:
3rd-Party Payments Module:
JP Morgan Chase

H2H: PayConnect®, PaySource®, PaymentNet®, Integrated Payables®

Wells Fargo

Safe Transmission: Payment Manager®
Purchase Order Module:
Data Warehouse Module:
Custom Microsoft SQL Server® data warehouse
Hosted PostgreSQL data warehouse
Financial Accounting Systems:
P2 Energy Solutions Bolo®
Quorum Software Upstream®
Avatar Systems Integra Energy®
Intuit Quickbooks® Enterprise
Intuit Quickbooks® Online
OGSys OGSql®
W Energy Upstream ERP®
Other Solutions:
Enverus OpenTicket®
Enverus Data Exchange® (Oildex, PDS)
Enverus Print-and-Mail®
Enverus JIBFlow®
MFiles®
DocVue®
Engage

®
We are always adding new software packages, so please contact us if you do not see one listed.